February 25, 2020 @ 4:49 PM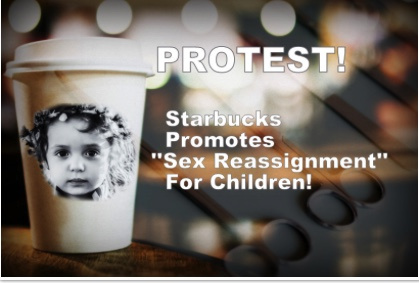 In an advertising campaign called #WhatsYourName, Starbucks encourages youth to embrace "transgenderism" and is giving funds to an organization known for pushing "sex reassignment" surgery for young children. According to reports:
"Starbucks U.K. has released an advertisement showing a short-haired young woman telling a server at a coffee shop that her name is James after various vignettes in which she is addressed as 'Jemma.' The sales pitch ends with Jemma striding past the Starbucks window with her coffee and the captions 'Every name's a story' and '#whatsyourname.' The latter is a reference to Starbucks's Twitter campaign in support of transgender philosophy.
"Commenting ...
Read More